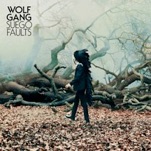 Grammy Award winning
Dave Fridmann
, longtime producer of The Flaming Lips and the album that defined a generation, MGMT's Oracular Spectacular, continues to be the Energizer Bunny of the production world. He recently placed his sonic sounds in a variety of settings:  the wonderful pop rock of the debut album by the UK's  Wolf Gang (Elektra/ Atlantic) and OK Go's The Blue Colour Of The Sky (Paradute/ Capitol), the rock of Thursday's No Devolucion (Epitaph) and Brandon Boyd's Solo album (Epic), the indie art of Quasi's American Gong (Kill Rock Stars) and Parts and Labor's Constant Future (Jagjaguar), the psychedelic stylings of MGMT's Congratulations (Columbia), Tame Impala's Innerspeaker (Modular/ Universal), Neon Indian's highly anticipated second album, and the collaboration between The Flaming Lips and Neon Indian.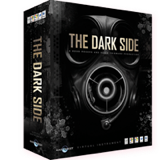 And because there isn't enough time in the day for Dave to be able to work with everyone who would like to work with him, he and Doug Rogers of East West Sounds created The Dark Side, a virtual representation of Dave's sonic sounds.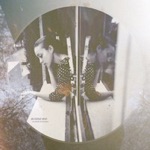 Tony Doogan
, best known for his work with fellow Scots Belle & Sebastian, The Delgados and Mogwai, has been quite busy over the past year.  He just completed the major label debut of the magical Spanish artist, Russian Red for Sony Spain which debuted at #2 on the Spanish charts and is lodged in the top 20.  He produced, engineered and mixed another album, New Inheritors (Labwork Music/ EMI), for Juno Award winners Wintersleep.  He produced, recorded and mixed Hey Rosetta!'s Seeds which debuted at #7 on the Canadian charts and was nominated for Canada's prestigious Polaris Prize along with albums by Arcade Fire, Austra and Braids.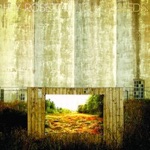 He produced, recorded and mixed the lauded second album by Broken Records, Let Me Come Home (4AD) and he mixed the solo effort by Roddy Woomble's (of Idlewild fame) beautiful new album, The Impossible Songs & Other Songs, for EMI.  Tony and Mogwai co-own COD Studios in Glasgow, which in addition to serving as Tony's production/ mix base, as been getting excellent notices all on its own as Glasvegas and Flood worked there on the band's EUPHORIC /// HEARTBREAK \\\.  Tony was recently nominated for Producer of the Year in conjunction with the Scottish Music Awards.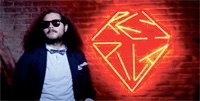 Paul Mahajan
, best known for his work for the early recordings of the Yeah Yeah Yeah's and TV On The Radio, mixed several songs for Surrounded (One Little Indian), and co-produced, recorded and mixed the solo debut album by Rey Pila (OCESA Seitrack), the alter ego of Diego Solórzano, the frontman for Mexico's star indie group, Los Dynamite.
The legendary Sandy Pearlman, with 17 gold and platinum records to his name for his work with numerous artists including the Blue Oyster Cult and The Clash, producer of "Don't Fear The Reaper", and co-writer with the likes of Patti Smith, continues as the Schulich distinguished chair at McGill University in Montreal. His courses span the Music, Law, Management and English departments including "The Philosophy and Esthetics of Record Production."